The 2021 PR and Content Calendar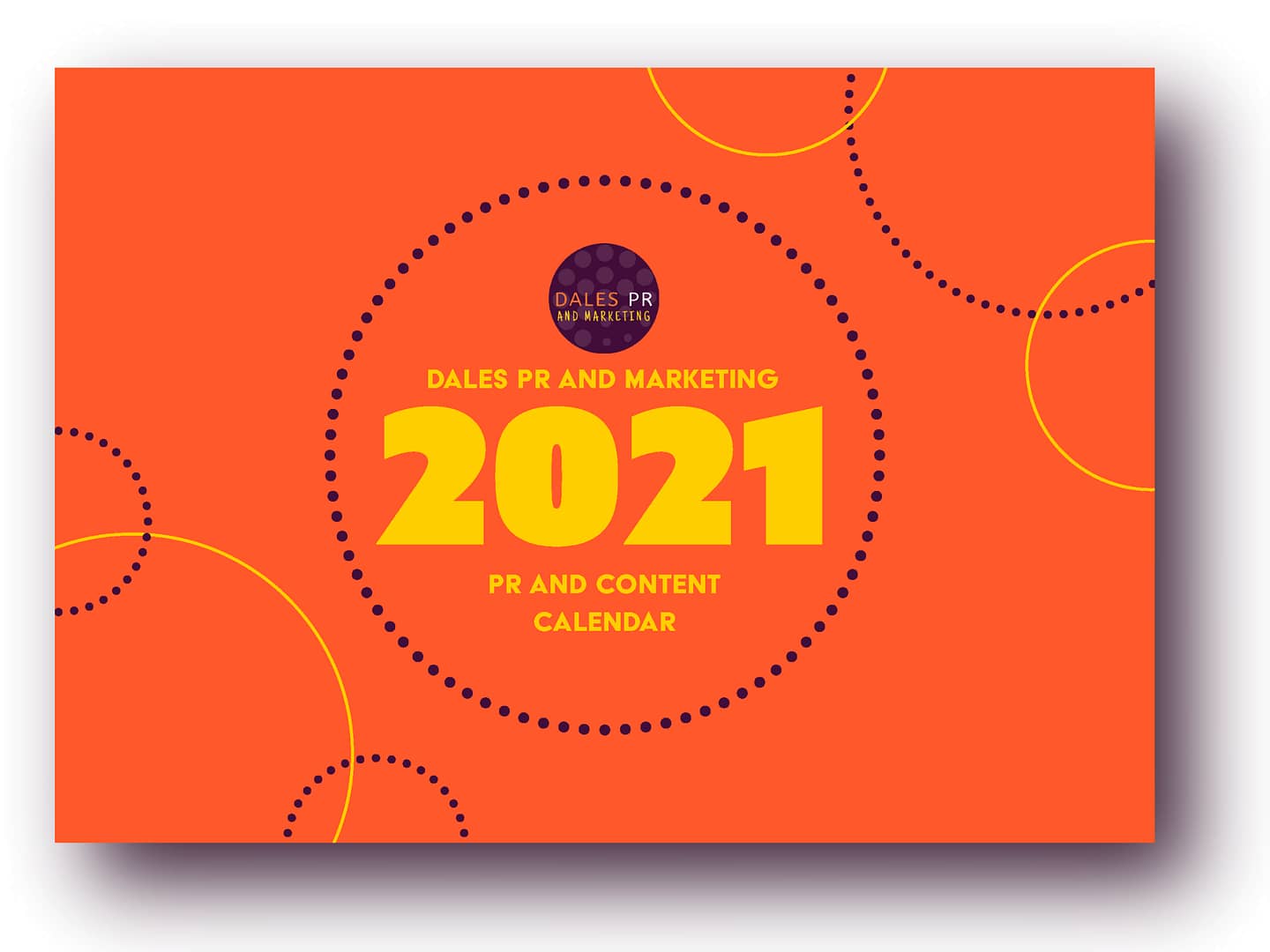 Get ahead with your content, PR and marketing in 2021. Filled to the brim with dates to help you plan your content and full  of helpful tips and motivational quotes, our content calendar is your necessary companion for the New Year.
We really love what we've created and hope you will too.
£14.99 + P+P
Now only £9.99 +P+P
You may have heard us talk about the difference planning ahead can make to all your communications efforts, if you haven't, we talk about this a lot. The thing is, it's often more time-consuming and more challenging than it sounds.
So, this calendar has been curated for you specifically with this dilemma in mind. Each month, you'll be able to see what's happening on a daily, monthly, and weekly basis, allowing you to create your content based on what's coming up. 
You'll also have access to exclusive tips from  Sharon Davis. Each month's tip lines up with the theme of our PR Edit for that month.  And you're bound to stay motivated each month with the PR-specific  quotes we've handpicked for you.
Along with your physical calendar, you'll also get access to our PDF planners which can be printed at home, or can be edited and used digitally. These planners have been created with forward-planning in mind and give you space for your own notes and dates; print them out over and over again for unlimited revisions!
All dates were accurate to the best of our knowledge at the time of printing (October 2020), but some dates may change.